We wish to settle a neighborhood like atmosphere in our gym, to call you by yourfirst name, proposing a friendly service and an offer including various activities, from Fitness to Yoga, with also Cross Training and Combat sports. All that as a
leisure time, and in a professional and homelike atmosphere.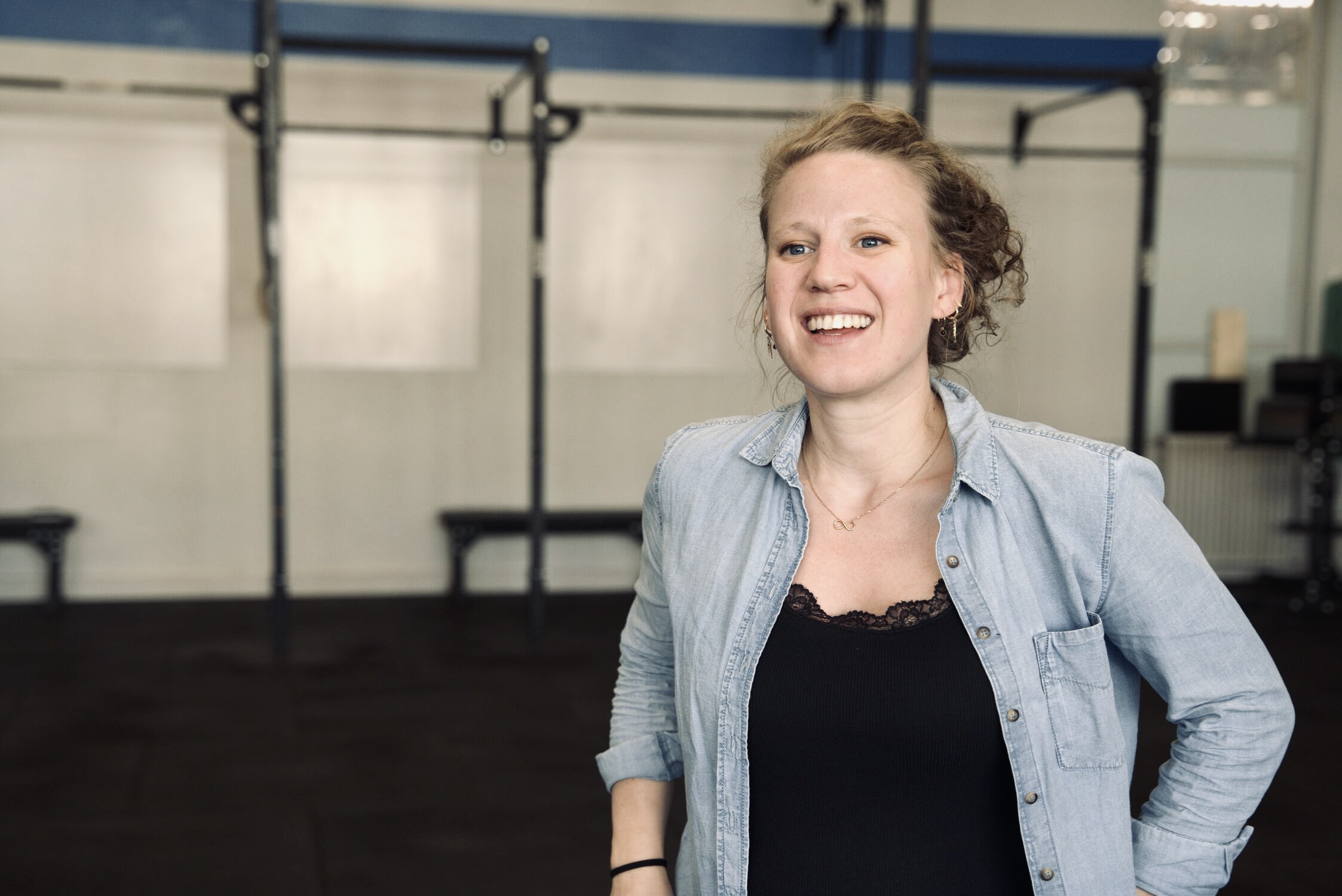 Flora W.
Director
Co-founder of La Salle
Event and travel enthusiast
Flora manage all projects in the gym (team training, coaching, therapy, studio)
Degrees :
DEJEPS Kickboxing (2020)
Crossfit Level 1 (CF-L1)
Master ESSEC Business School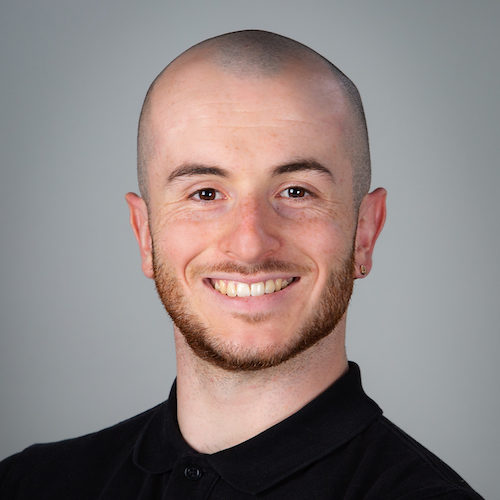 Marc
Trainer
Already a member of La Salle, Marc decided to convert in 2020 to become a sport trainer. He joined the team for his internship and now leads adult and children's classes as well as private coaching with seriousness and enthusiasm !
Degrees :
BPJEPS AF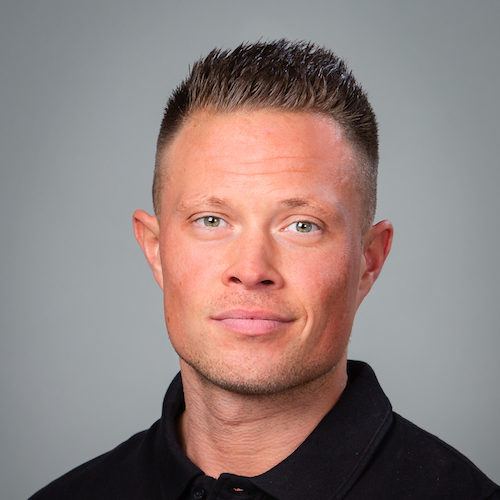 Mathieu B.
Assistant director & trainer
Sport enthusiast and coach for 10 years. Still active in group lessons and Personal Training, Mathieu manage sports activities at La Salle and the team of sports trainers.
Degrees :
BPJEPS AGFF
CrossFit Level 1 (CF-L1)
BTS Business Management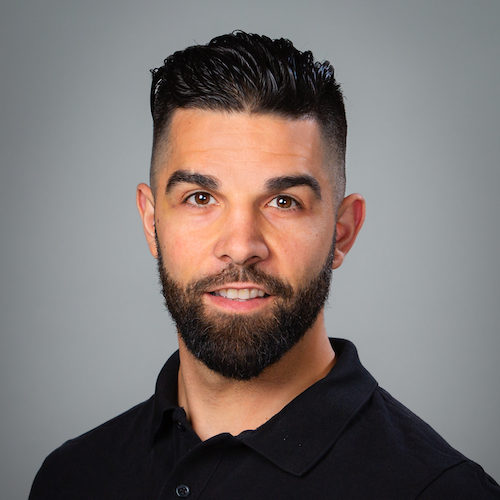 Anthony
Trainer
Anthony has been practicing CrossFit & Kickboxing for (almost) forever. He coaches Fight classes and follows you personnaly in coaching.
Degrees :
BPJEPS AGFF
CrossFit Level 1 (CF-L1)
DEJEPS Kick Boxing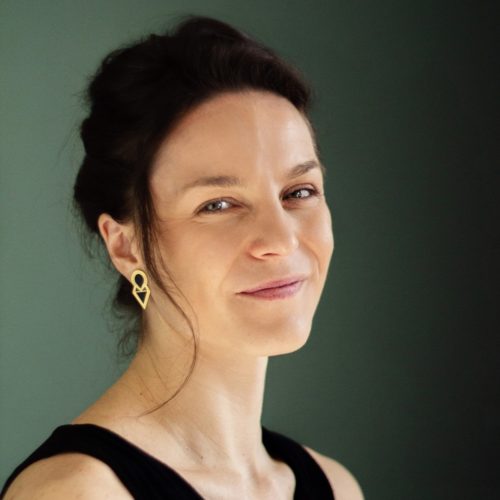 Flora M.
Studio manager & yoga teacher
Flora Mermet teaches at the studio a dynamic yoga (Vinyasa, Ashtanga, Iyengar) open to all. She is also coordinator of activities and the Studio team (Yoga, Pilates).
Degree :
RYT 200 – Joan Hyman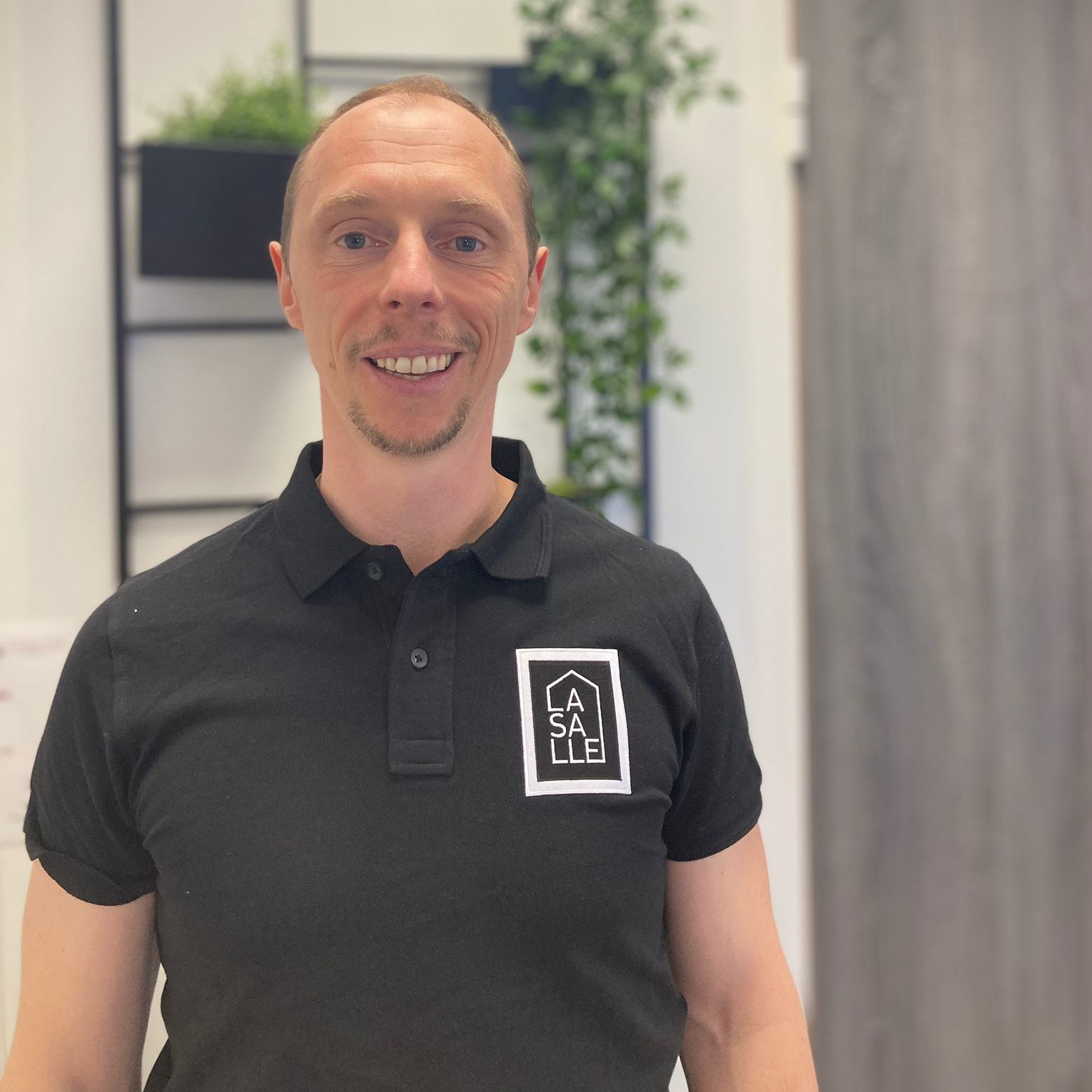 Nicolas
Trainer
A trained engineer and karateka, Nicolas became interested in the profession of sport trainer in 2020 to make it his new job. He joins the La Salle team with his rigor and enthusiasm ! He coaches children and adult classes.
Degree :
BPJEPS AF
Karate Shotokan 1st Dan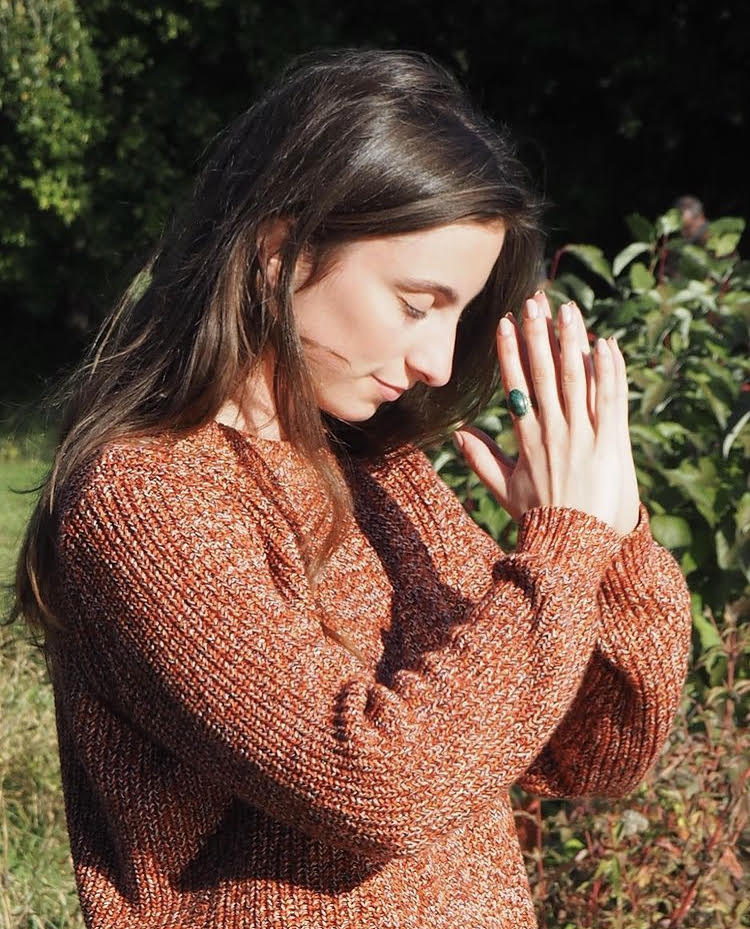 Emma
Vinyasa Yoga et Relaxation
I practice a yoga that is both energetic and gentle, I like to mix different styles of yoga. My classes are filled with good humor and kindness. No complex during our sessions and if you are not flexible, no problem me either!
Degree :
RYS 200h
Awake Space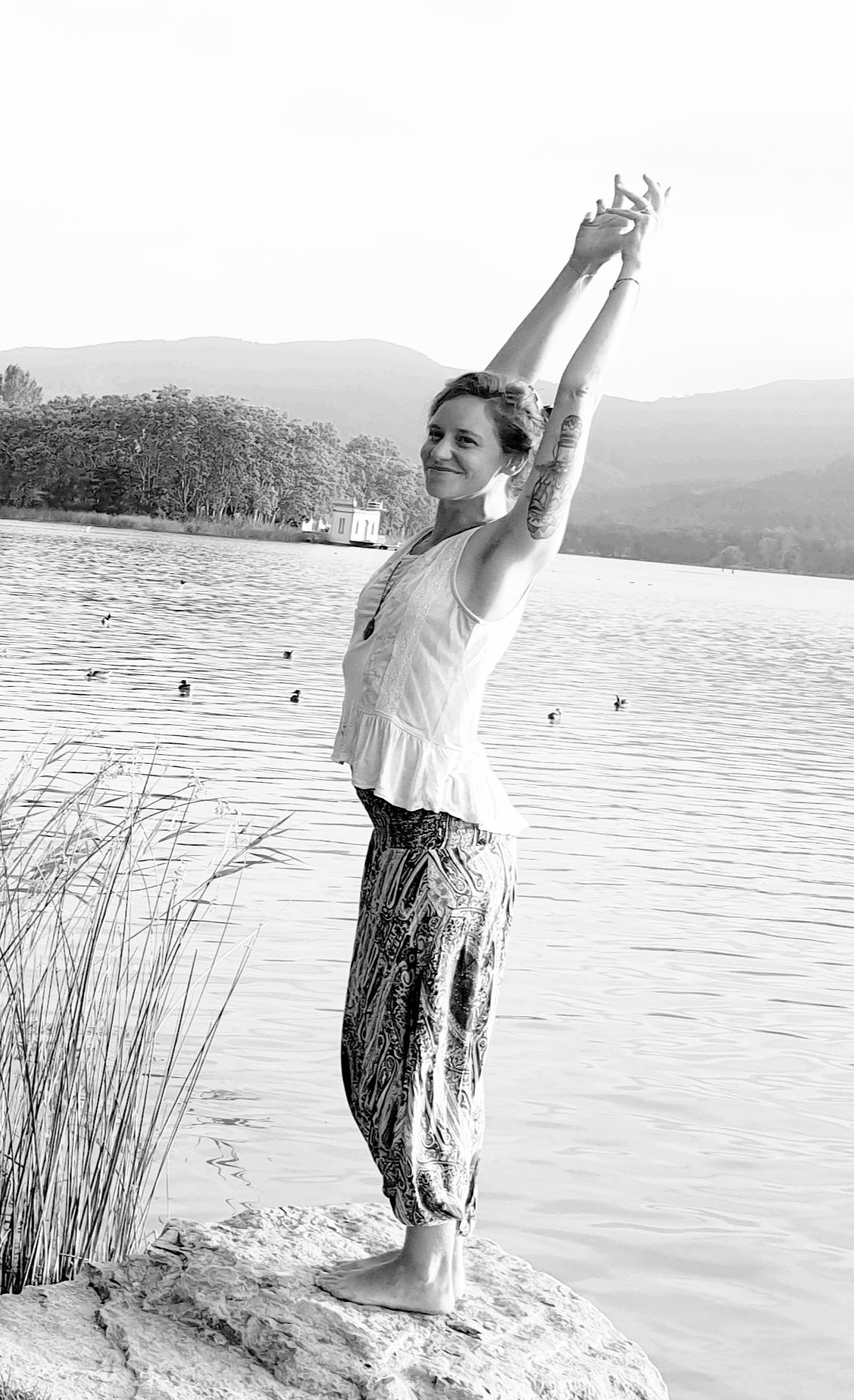 Kasey
Yoga
Originally from the United States, Kasey offers La Salle a Yoga
Flow which includes the exploration of conscious movement and meditation.
Inspiration from Hatha-Vinyasa Yoga, Qi Gong, Do-In (Japanese self-massage), Mindfulness and Eco-Philosophy, among others….
Degree :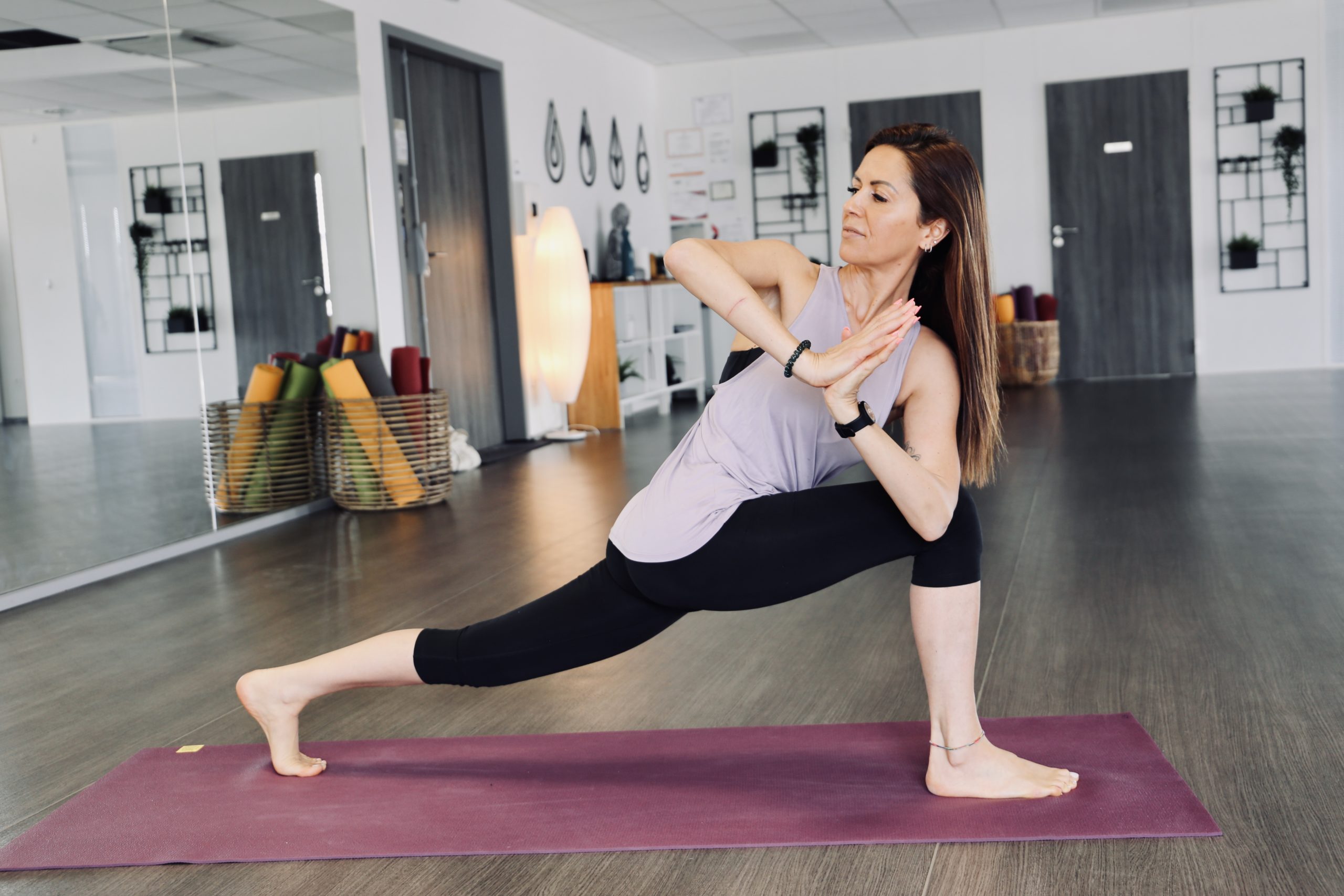 Daniela
Yoga Hatha et Vinyasa
Daniela got closer to yoga after 3 pregnancies and teaches it today to transmit the daily benefits of a regular practice. After several trainings which give her a very complete and diversified approach, Daniela teaches Hatha & Vinyasa Yoga at La Salle.
Degree :
RYT 200 Hatha Yoga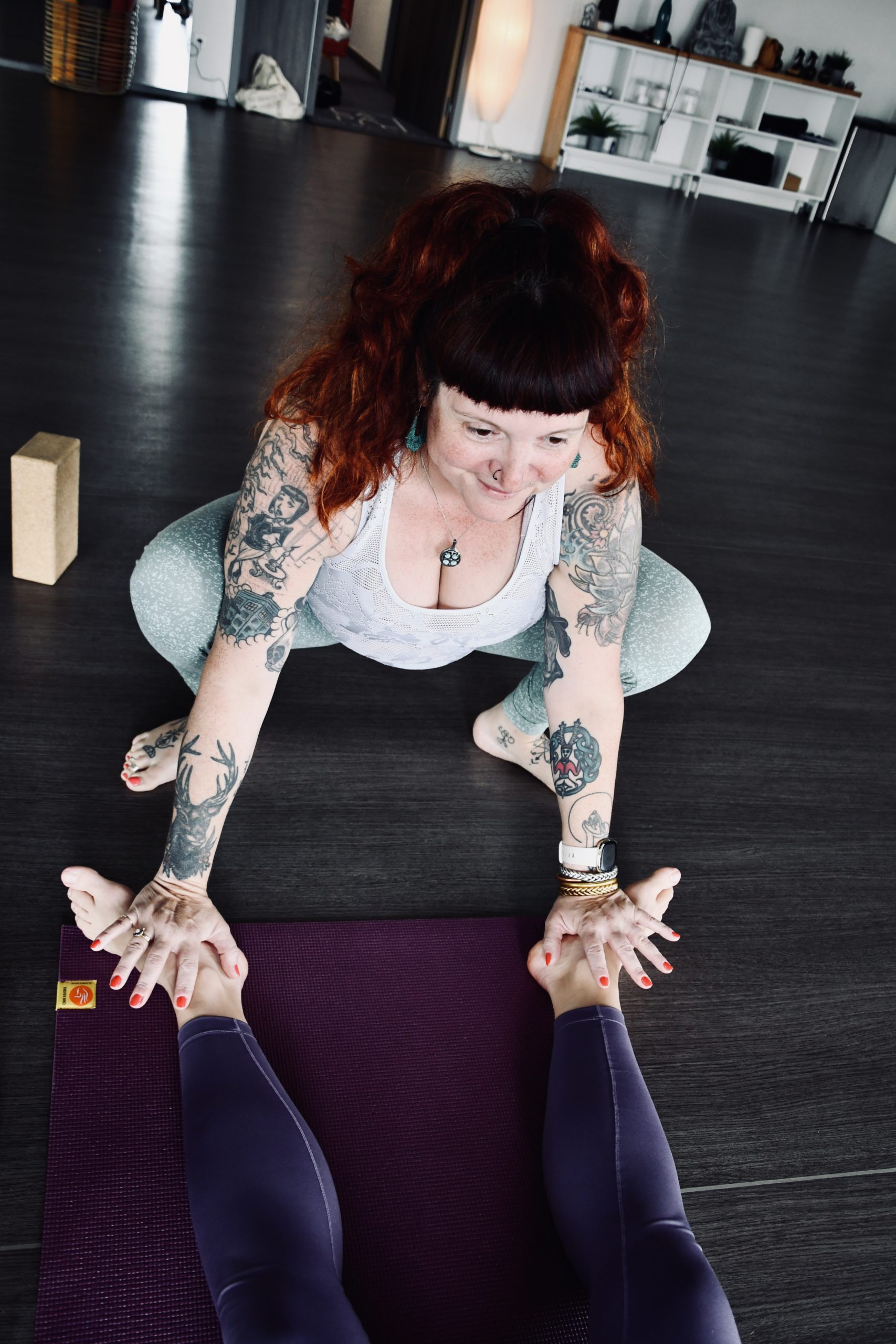 Rosy
Yoga Teacher
Rosy's atypical journey led her to define herself as a change therapist. Rosy teaches at La Salle a yoga perfectly adapted to people with pain or specific pathologies as well as seniors. She also teaches gentle yoga for expectant mothers.
Degree :
200H RYT avec Sanjeev Banhot
50H Yacep Yin Yoga avec Bernie Clark
500H RYT Vinyasa avec Michelle Young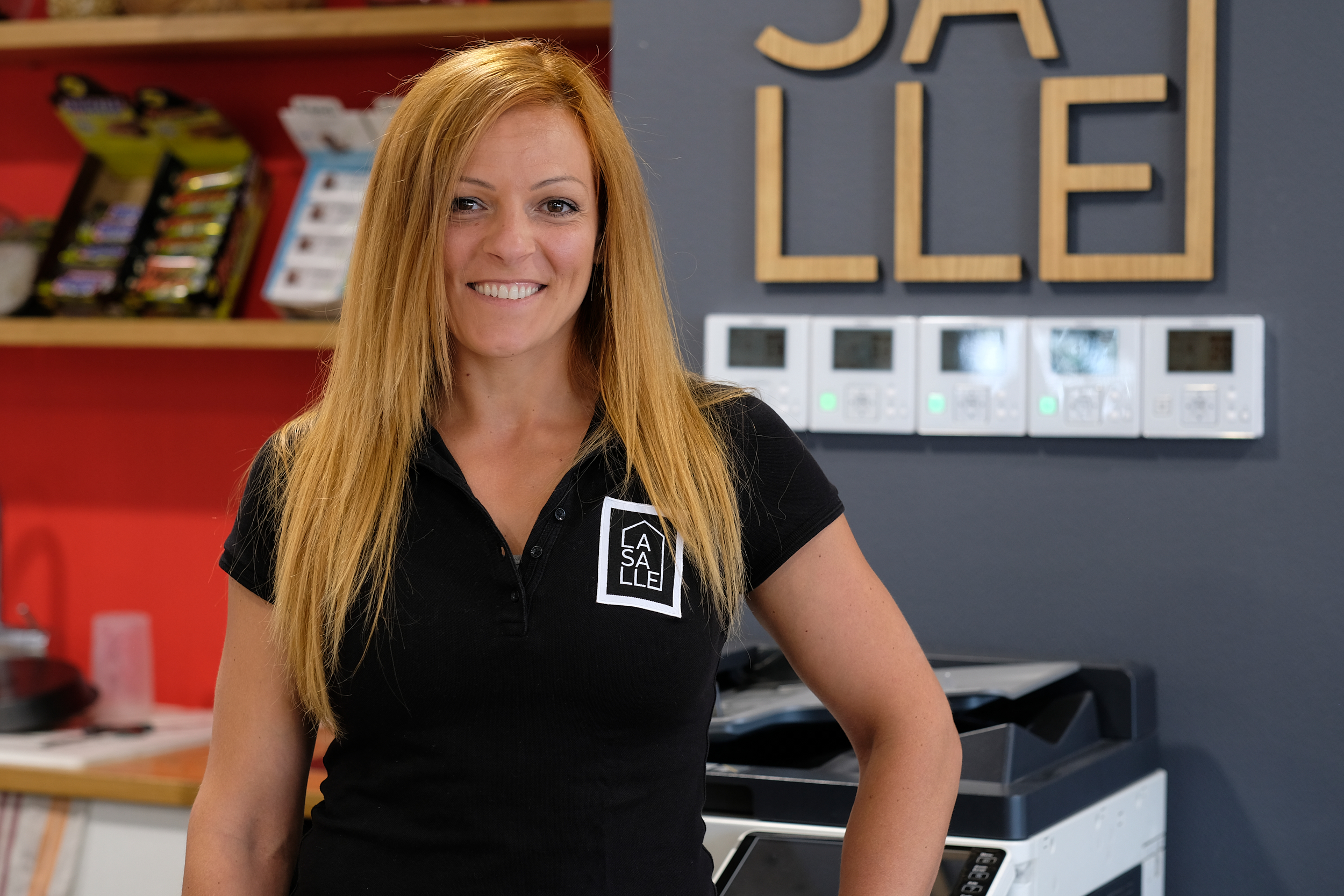 Magalie
Pilates
Pole Dance Instructor, Aerial Yoga, Professional masseuse… Magalie has several strings to her bow ! She teaches Pilates classes at La Salle, suitable for all levels & all ages.
Degree :
CQP ALS Activités Gymniques
Pilates Instructor Matwork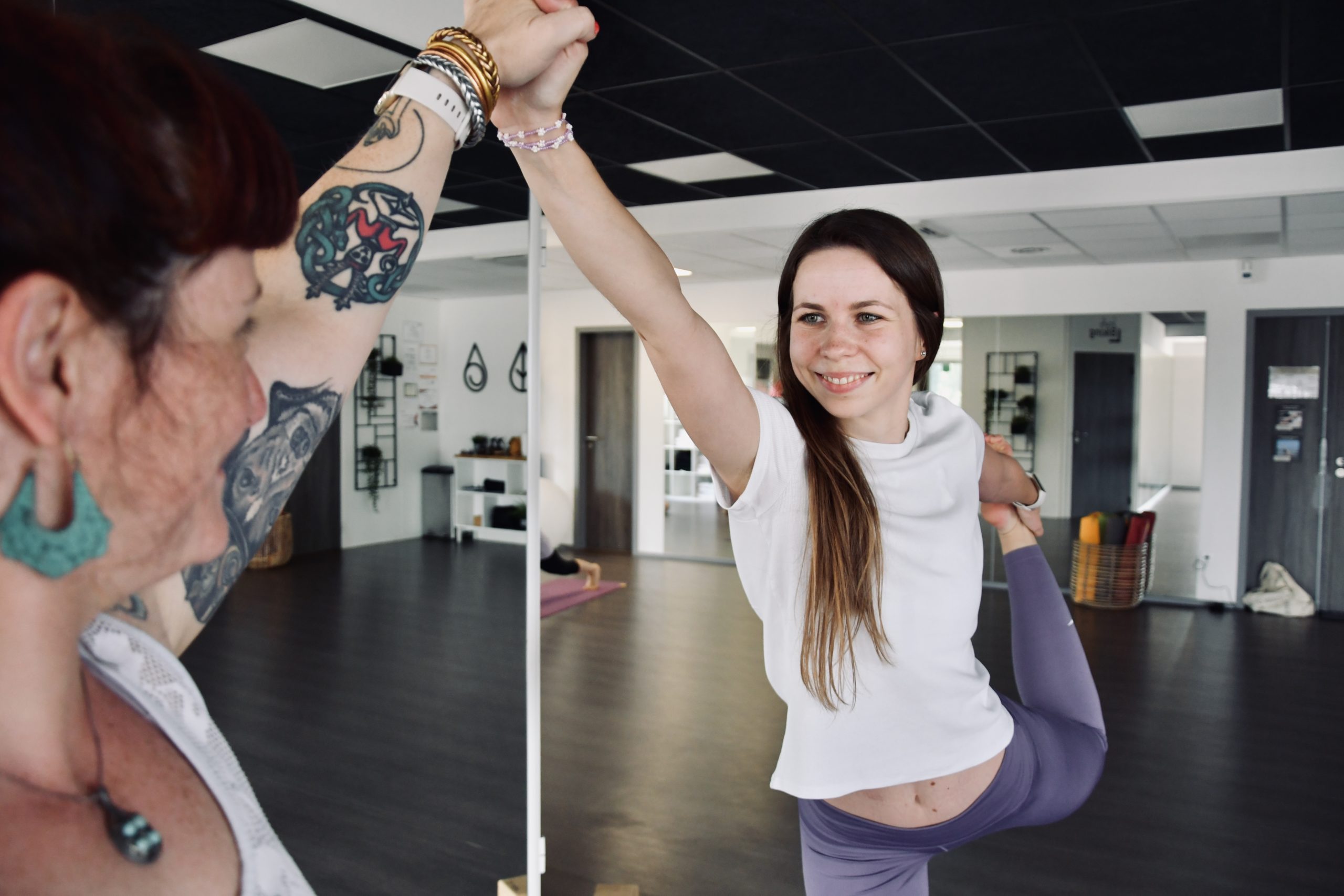 Anna K.
Vinyasa Yoga
Originally from Poland, Anna has been living in the Pays de Gex for several years now with her husband and daughter. Passionate about Yoga Vinyasa, it is with desire and joy that Anna shares the practice of Yoga Vinyasa.
Degree :
RYT 200 – Hatha & Vinyasa / Yoga Shala
RYT 150 – Liquid Flow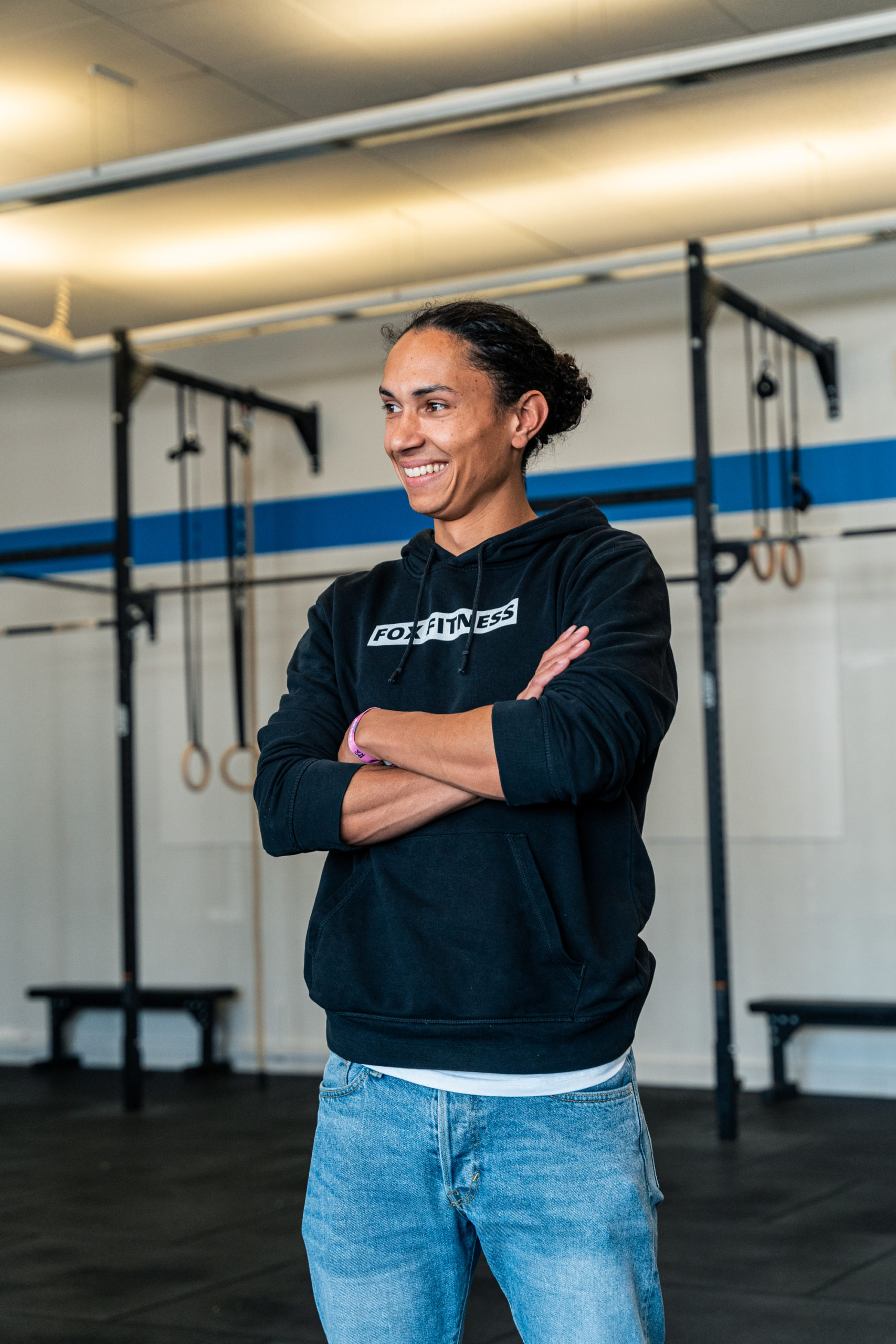 Thomas
FLYING GOALKEEPER
Thomas has been a marketing trainee, ski teacher, startupper, freelancer, so we don't really know how to define him – but in any case he has been part of the team since 2018: he's here when he is and he takes care of reception, communication, and raclette evenings for the team.
Degree :
Sports marketing Master DEJEPS ski / snowboard
Karate Shotokan 2nd Dan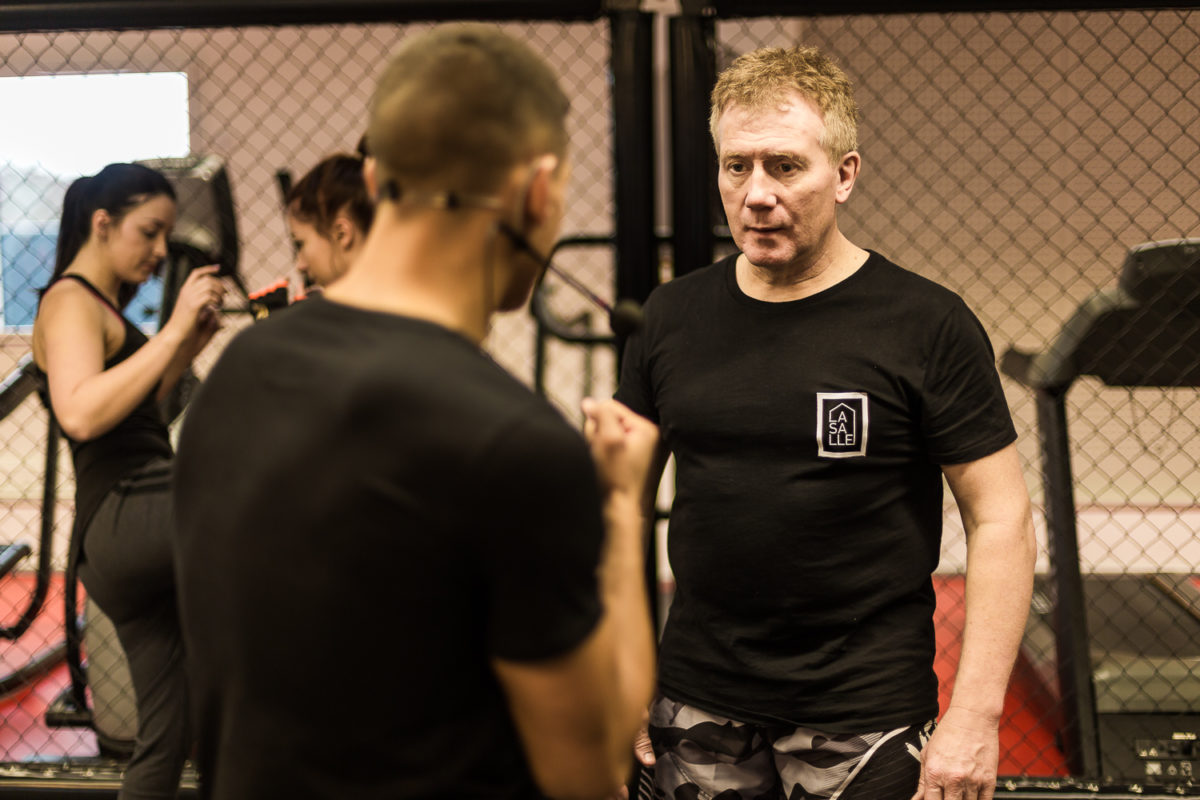 Jean Pierre
Karate Kid
Co-founder of La Salle
Martial Arts enthusiast
Self Defense teacher
(International Federation IKMI)
Degree :
DEJEPS Kick Boxing
Karate Shotokan 2nd Dan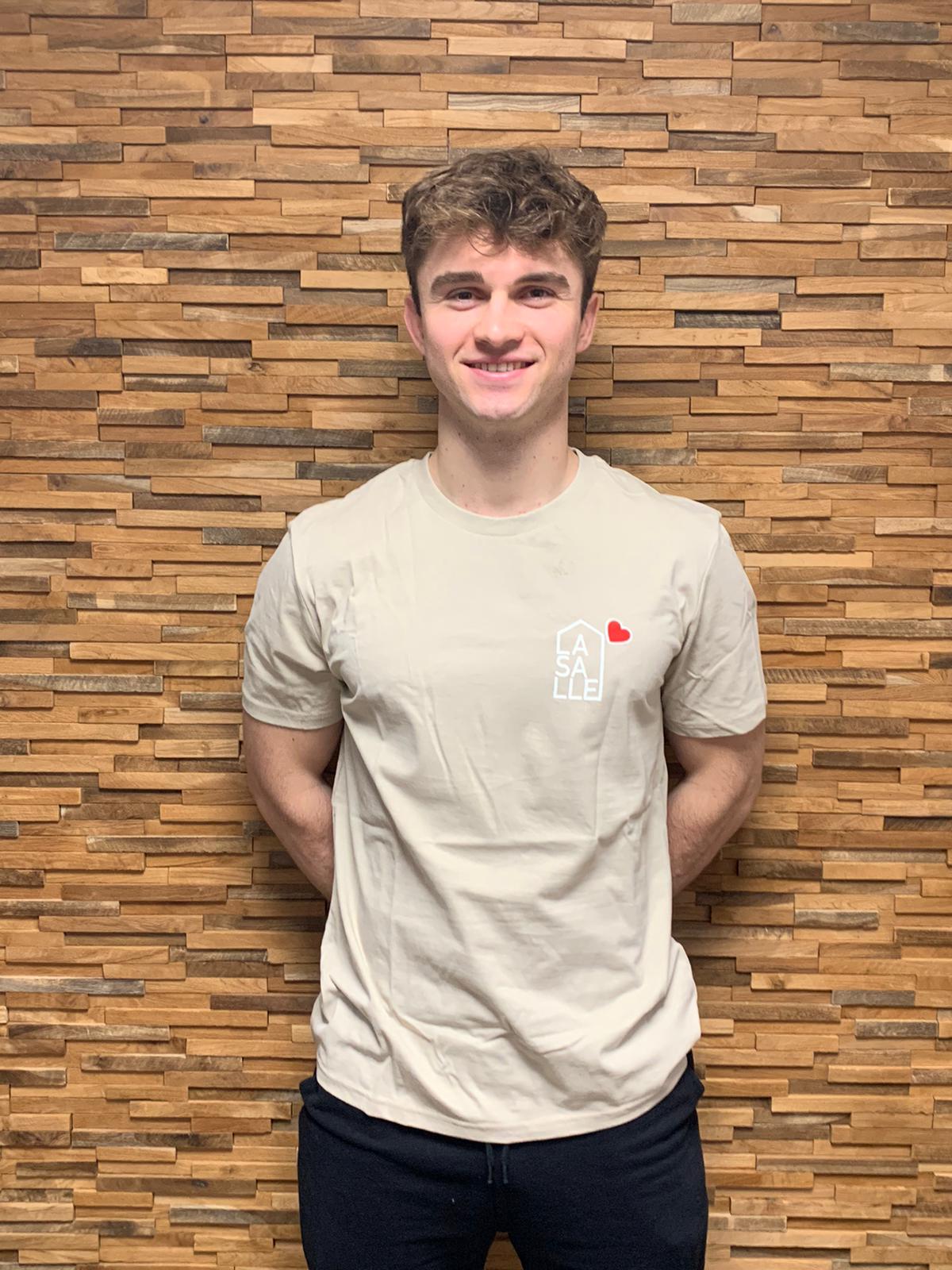 MATHIEU D.
Personal trainer
Athlete since he was little, Mathieu decided to make it his job to help people achieve their goals while having fun doing it but above all by ensuring that the exercises are performed without injury.
Physical trainer for competition, Mathieu also works as a personal trainer.
Degrees:

License STAPS Sports Training
Weightlifting and Gymnastics Training @KeepUp Geneva